When debts become overwhelming, many people seek one of two types of bankruptcy to get debt relief, depending on their income and needs.

For example, people with low incomes and minimum assets generally choose to file for Chapter 7 bankruptcy. Chapter 7 eliminates (discharges) the debt in an approximately 4 months without the need to pay creditors.

On the contrary, people who have a significant income or who wish to protect valuable assets will file for bankruptcy under Chapter 13. In exchange for debt relief, these debtors pay their disposable income to their creditors in the course of a plan of three to five years.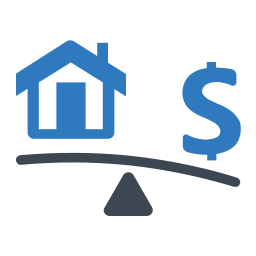 Eligibility of Chapter 13 Bankruptcy. Chapter 13 bankruptcy is not for everyone. Here are some requirements that you should know in advance.
Debt Limit. Secured debts and unsecured debts cannot exceed certain amounts. A "secured debt" gives the creditor the right to take property (such as your home or car) if you do not pay the debt. An "unsecured debt" (such as a credit card or medical bill) does not grant the creditor this right. If your total debt burden is too high, you will not be eligible for Chapter 13 Bankruptcy.
Steady Income. When you file a Chapter 13 case, you will have to prove to the court that you can meet your monthly household obligations and pay a payment plan. If your income is irregular or too low, the court will not confirm or approve your proposed chapter 13 payment plan.
This chapter is not available to corporations, which means that only an individual can file for bankruptcy under Chapter 13. However, business-related debts for which you are personally responsible will be part of your plan and, as a result therefore, from a practical point of view, a sole proprietorship could benefit from this chapter.
Payment Plan under Chapter 13
The main component of your Chapter 13 case is the plan payment that will be presented to your creditors and the court. Among other things, the plan must take into account each of your debts (secured and unsecured).

Your creditors and the Chapter 13 trustee will have the opportunity to object to your proposed plan. If you can make changes to everyone's satisfaction, the court is likely to approve (confirm) your plan at the confirmation hearing. However, you will not wait until confirmation of the plan to start paying your monthly payment. Your payments will begin the month after you file for bankruptcy.
Here are some examples of debts you will pay in Chapter 13 bankruptcy.
Priority Debt. Your Chapter 13 plan must pay certain debts, called priority debts, in full. Priority claims include child support and alimony payments, and most tax including IRS or Franchise Tax Board.
Secured Debt. If you want to keep a car or a house, you must continue paying the regular payment of the car loan or mortgage. You can also include these debts as part of your plan, it will depend on your local court. If you are behind a in payments, you will have to pay the arrears in your plan.
Unsecured Debt. You must commit your disposable income (the remaining amount after paying the guaranteed and priority debt, as well as the allowable living expenses) to unsecured debts, such as credit card balances and medical bills. You do not have to pay these debts completely, or even pay them, in some cases.
Unexempt (unprotected) Property. You are allowed to keep all your property in a Chapter 13 bankruptcy if you can afford it. You must pay the value of any property that you cannot protect with an exemption through your plan.
Although the duration of the plan payments depends on the income factors, most debtors will have a five-year plan. The only exception is that there is a three-year plan available for people who qualify to file a Chapter 7 case, but instead choose to file for bankruptcy under Chapter 13, perhaps to save a house or car, or to pay a priority debt, such as mortgage arrears, child support or taxes. Even so, because the monthly payment will often be significantly lower for five years, it is common for debtor to opt for the more extended plan, mainly because it increases the likelihood of the court confirming the plan..

Contact one of our representatives to determine what type of bankruptcy is most effective for you and your family.